Packing And Boxes Holloway n7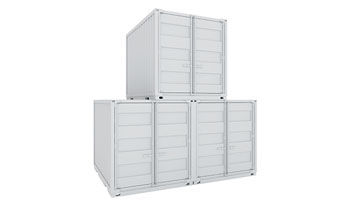 Advantages of Packing and Boxes

Packing and boxing up your items is one of the best ways to make sure that everything stays safe until you are ready to move. Packaging with boxes provides a safe way for you to store items like books, clothes, tools, and other belongings. The boxes also provide a protective barrier from dust, dirt and other environmental factors.

The biggest advantage of packing and boxing up your possessions is that it can free up more room in your house or apartment. This can be especially useful if you are living in a small space or if you have a lot of belongings that need to be stored or moved. You don't have to waste any precious space by leaving furniture and boxes on the floor or waiting to move them later. Utilizing packing boxes helps protect your belongings during transport and moving, and they help keep the items neatly organized while in storage. Furthermore, due to the structural integrity of packing and box materials, they can be reused over long periods of time which makes them very affordable.


Tips on Packing and Boxing Up Your Items

When you are looking to pack your items it is important to choose the right type of box as well as making sure everything is securely packed away. Different materials will require different types of boxes so make sure you check before buying any supplies. Many people's first instinct is to try to fit all their possessions into a single large box but it is wise to purchase smaller sized boxes for more fragile items and heavier ones for those with heavier objects inside.

Using bubble wrap can also be a great way to ensure your valuables are well protected during transportation or storage. Wrapping each item separately provides another layer of protection against bumps and falls. Additionally, it prevents air from entering the box which could potentially damage anything inside the packaging. When it comes time for storage make sure all boxes are level with the ground surface ensuring that they won't fall over easily if something touches them or leans against them unexpectedly.

Finally, always remember that using Storage Holloway self storage units can provide your property with extra security measures. With round-the-clock CCTV surveillance as well as secure access using personal door codes; means you can trust that our team will keep a watchful eye over your possessions at all times. So call us on
to discuss how we can help store all your belongings safely today!
---